Why Choose Tkatch & Associates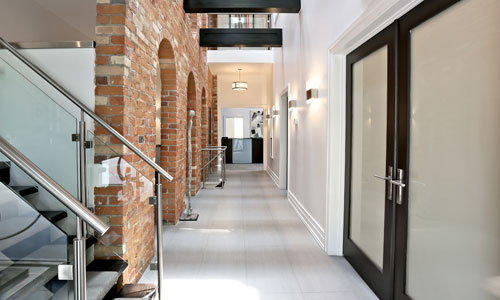 Personal Injury Accidents
Personal injury accidents are usually unpredictable and unfortunate events that can have many serious consequences. In such difficult situations, it is important to seek advice from lawyers who are experienced, hard working, and dedicated to your overall recovery and well-being. Tkatch & Associates has over 30 years of experience dealing with a variety personal injury matters such as: motor vehicle accidents, slip and fall accidents, denied long-term disability claims, dog bites, and boating accidents. We sincerely care about our clients and will fight for their rights and regrettable losses. Further, our firm is proud to serve Toronto, Gravenhurst, Bracebridge, Muskoka, Huntsville, Temiskaming, North Bay, Cornwall, Kingston and their surrounding areas.
Experience
Murray Tkatch the founder and senior lawyer at Tkatch & Associates, has been practicing personal injury law for nearly 40 years. His service and dedication to the field of law has been recognized by his peers. He has received the Martindale-Hubbell award for his outstanding legal ability and ethical standards. Mr. Tkatch has a proven track record of success, appearing in numerous levels of court and settling various personal injury matters for large sums of money. Further, he has built a reputable law firm that is committed to key values such as, communication/client interaction, team-work, and justice.
Communication/Client Interaction
After being involved in a personal injury accident, it is normal to have many questions regarding the law and legal process. The lawyers and staff at Tkatch & Associates are happy to assist you with your questions and understand how stressful the litigation process can be. Throughout the litigation process, Tkatch & Associates will be by your side, actively communicating with you regarding your file or any questions you may have. Our firm actually encourages questions and dialogue, as this ensures we are all working together for a common goal. Tkatch & Associates genuinely works with its clients and treats their interests as if they were our own.
Team-Work
The staff at Tkatch & Associates are personable, approachable, diligent, and hard working. We are a united group of individuals who are passionate about personal injury law and our clients overall well-being. Working together as a team will ensure your file is organized, up-to-date, and prevent any unnecessary delay in a potential settlement.
Justice
Tkatch & Associates appreciates how personal injury accidents can affect the physical, psychological and financial needs of victims and their families. Therefore, our firm strongly advocates that any personal injury victim should be compensated fairly for their losses. The team at Tkatch & Associates will do whatever it can to fight for your rights and interests, deploying different forms of dispute resolution such as mediation, to ensure a successful resolution of your matter. We are a reliable, hard working and confident team that will always put your interests first!
Choose Tkatch & Associates
If you suffer from a personal injury accident, please do not hesitate to contact our office directly. A Toronto personal injury lawyer will happily assist you with your motor vehicle accident, slip and fall accident, denied long-term disability claim, dog bite claim, or boating accident claim. Our firm has experience dealing with a wide range of injuries such as: spinal cord injuries, paralysis, traumatic brain injury, fractures, concussions, tears and dislocations. We passionately advocate for our clients interests and genuinely care about their recovery. Look no further, make the right choice and choose Tkatch & Associates!
By: Rishi Sharma